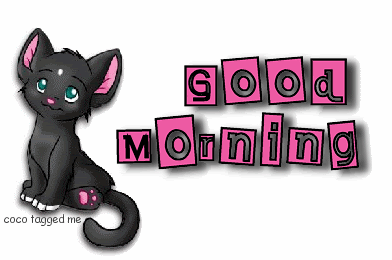 It's great to wake up in the morning and be glad to enjoy another day of our lives. How's your morning everyone? Mine is good, I woke up at around 7 am. Bandit got up too and was happy to see me. He always sleeps in our bedroom. I usually let him go out in the mornings after I went to the bathroom to let him go potty too. He is so good when it comes to controlling his urges to go to the bathroom. He is well potty trained but have to be mindful always of him that he needs to go out every now and then to have him go to the bathroom. Tiger stayed in the bedroom and I think still asleep. Bandit went back to our bedroom too as hubby is still asleep too. I'm here infront of my laptop writing my blog while August is laying down in rocking chair asleep.
I hope everyone will have a great day ahead!
This entry was posted on 4/9/08 at Wednesday, April 09, 2008 . You can follow any responses to this entry through the
comments feed
.